Featured Team Member - Vanessa Seng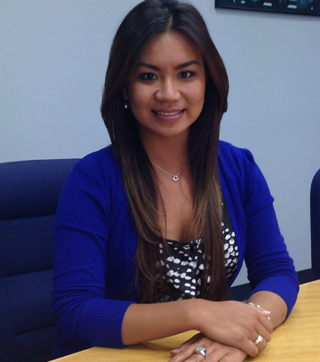 We'd like to introduce you to one of the newest team members to the RotoMetrics team, a Customer Service Representative in our Australia office.
How long have you been at Roto? And the industry?
"I started with RotoMetrics on January 17th 2014."
Are you new to the industry as well?
"Yes I am new to the industry, as I have come from the Insurance Brokering industry. Although the industry is quite different, my role of customer service is very similar. For me, customer service is about providing a customer experience that is positive and customized to the exact needs of each customer I come into contact with. With the extensive and friendly training I've received so far at RotoMetrics, I know I have the support I need internally to leverage the customer relationship and deliver a unique level of customer support I haven't seen in any other company or industry so far."
Why do you believe customer service is such an important part of any company?
"Customer service is the lifeline of a company. Customers typically interact with customer service personnel more than anyone else in a company. If I can provide my customers with excellent customer service each time, I think this influences their decision to return time and time again."
Tell us about yourself. What are your hobbies?
"I have spent the last 11 years performing as the lead singer in a band within the East Timorese community here in Australia. I've also had the pleasure of travelling to parts of Asia and Canada over the years to experience the food and culture of different countries - you can never travel enough!"
Any dream travel destinations?
"I would love to travel throughout Europe and the United States. Also, I'd like to return to Canada to visit friends."
Motto in life?
"Never be afraid to dream bigger."