Featured Team Member - Bud Straumann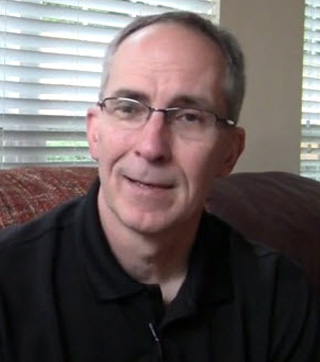 We'd like to introduce you to a team member who makes a difference every day - Bud Straumann, a Customer Service Manager in our United States headquarters.
To donate to Bike MS, please click on the following link:
http://bit.ly/13oGQn2
How long have you been at Roto? And the industry?
"I've been at Roto for 22+ years; prior to that I was a customer, starting in 1974. "
What are the biggest industry changes that you've seen in that time?
"First, I've noticed both the quality and complexity of what our customers produce and the pace at which they do it. These customer influencers really drive RotoMetrics. Secondly, I've seen the astounding growth of the flexible die market in the US. "
How do you see your role as important to RotoMetrics?
"Honestly, since the day I started at RotoMetrics, I recognized that there are many hard working and talented employees -- more so than previous places I was employed. I've always strived to be good enough to be part of this team and to do my part to keep the company and the industry moving forward."
You're often spotted walking out the door after work in running or cycling gear. Describe your after-work exercise routine.
"I try to run 2-3 evenings during the work week, between 4-5 miles each night. On the weekends, I often join other employees at running or cycling. "
You seem pretty motivated and disciplined in both your work and your work out schedules. What keeps you motivated in and outside of the office?
"I respect my co-workers, RotoMetrics' reputation in our industry, our history and feel strongly about building on it, keeping it strong."
How does your personal life influence your work life?
"In work and personal life, I believe I have a strong sense of what is important and I prioritize accordingly."
Your personal story is one that seems grounded in family and simplicity. What lessons do you think people should know about you?
"I once read, then bought and posted at home a poster titled "Everything I ever needed to know I learned in Kindergarten." I believe the lessons within this credo are true and a good lesson for living my life. "