Featured Team Member - Jason Carter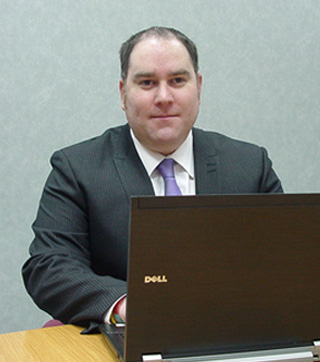 We'd like to introduce you to a team member who makes a difference every day – Jason Carter, a Customer Service Manager in our UK location.
How long have you been at Roto? And the industry?
"I have been in the industry for just over 10 years and I have spent 8 of those years at RotoMetrics."
What's your favourite aspect of our industry?
"My favourite aspect of the industry is technical product development. Having influence, through customer relationships, on the development of a product, and seeing it move from concept all the way to the finished product, is a thrilling experience."
Why do you believe customer service is such an important part of any company, ours in particular?
"The service that a customer receives greatly influences how they perceive our company. The caliber of customer service is quite often the difference between companies that just survive in business and those that thrive by adjusting to the ever changing attitudes and expectations of the market place. I believe excellent customer service is critical in our industry. Our customers, we're finding, are challenged to provide end products more efficiently in their respective markets. We have the ability to serve as strategic resources in helping our clients reach goals. I take that ability quite seriously. I strive to keep every customer happy and respond to their individual needs and expectations. I like to think that excellent customer service is just part of the Rotometrics experience."
Tell us about yourself. What are your hobbies?
"I used to have about 10 hobbies until my daughter arrived. My hobbies disappeared overnight. But seriously, when time allows I enjoy socialising and watching films."