Medical Component Cutting Dies
When it comes to our health, we, as patients, want solutions that are precise and durable. Your customers in the medical and pharmaceutical industries expect the same from their medical component cutting dies. They need dies that are not only to their standards of quality and precision, they need the parts cut with those dies to be the same. That's where RotoMetrics comes in.
At RotoMetrics, precision and quality are two core values. Every die we produce, including medical component cutting dies, is built with those values in mind. Dies from RotoMetrics maintain their integrity and perform better and longer than competitor dies, not only assuring you of a superior product, but saving you time and money. Let the insight, ingenuity and acumen of our engineers, master technicians, craftsmen and specialists guide you in whatever die cutting solution you seek.
Your Customized Solution for Medical Component Cutting Dies
Whatever your substrate, your run length, or the application of your final product, working with RotoMetrics guarantees the delivery of an optimized solution that utilizes industry-leading tools and equipment. No die-cutting challenge is too complex for the RotoMetrics team. Allow our engineers to create a solution for you that doesn't just meet your needs and expectations, but exceeds them.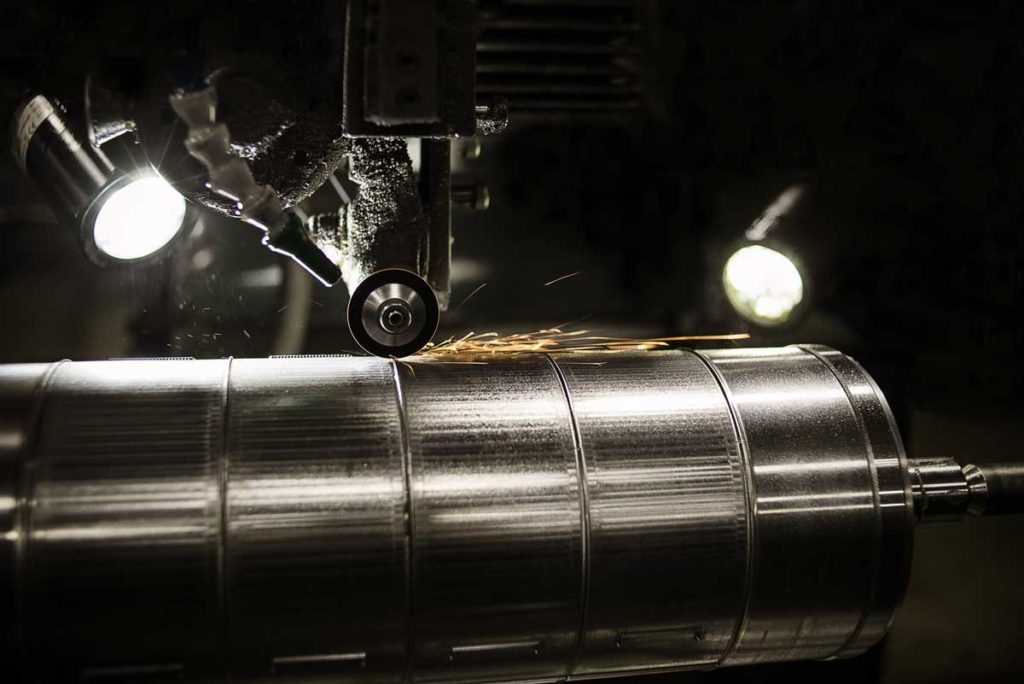 The RotoMetrics Difference
When your specifications are highly unique and critical to your success, you need the power of human precision RotoMetrics provides. At RotoMetrics, we've built a team of people who are committed to delivering quality medical component cutting dies. Our craftsmen create precision cutting solutions with the care, quality and speed your medical component cutting dies require. In a field as rapidly evolving and innovating as the medical industry, you need a die manufacturer that is just as dedicated to employing state-of-the-art technology and ingenuity. RotoMetrics offers several options for the slug removal process, including air eject, pin eject and vacuum, all of which keep your press running more efficiently.
Our TufShield plating improves performance on the most abrasive materials, and our new FDA-approved RotoRepel RX nonstick coating allows you to run more material, longer, with less adhesive buildup and less press downtime. No matter how abrasive or challenging your materials are, RotoMetrics has medical cutting dies that are built to cut with accuracy and durability longer than competitor dies. The blades on RotoMetrics medical cutting dies are engineered to wear evenly, which means more retools, which means you're running more material, longer.
Contact your regional rep to learn more.
Learn More
Applications for Medical Component Cutting Dies
Pharmaceutical packaging
Home testing kits
Wound care
Thermal transfer
Dental film and care products
IV/catheter components
Transdermals