New Product Innovation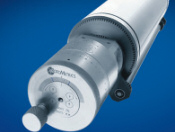 The AccuStrike® Anvil allows press operators to adjust blade clearance on press with extreme precision. Controls enable the operator to adjust bearers independently or together for unparalleled control over die strike on various liner thicknesses. Click here for more information.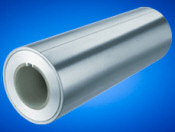 Designed specifically for servo-driven presses, RotoMetrics AccuPrint™ Sleeves offer unmatched registration accuracy and tolerance control at today's high printing speeds. This lightweight aluminum print sleeve consists of a proven polycarbonate inner core, aluminum outer casing and locking ring. When combined with RotoMetrics™ Hardcase® surface technology, the AccuPrint™ Sleeve also provides durability beyond all other composite, ceramic and anodized aluminum sleeves. Learn more about the features and advantages.
Converting Technology Center
RotoMetrics' Converting Technology Center enables demonstrations of our latest product innovations. Located at our World Headquarters facility near St. Louis, Missouri, the Converting Technology Center spans 2,000 square feet (186 square meters) and provides visitors with live demonstrations of the most advanced die cutting and modular processing equipment in the industry. Additionally, the area serves as a research and development center which allows us to remain at the forefront of technology.
Converters are invited to contact RotoMetrics to arrange a visit. Email RotoMetrics at ctc@rotometrics.com or call +1 636 587 3600.
Read about the latest technology-related topics in our Tech Talk feature.
Specialty Die Technology Center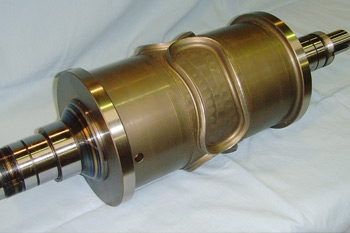 RotoMetrics has more than 40 years of experience in manufacturing rotary dies for specialty and non-woven converting applications. Our Center of Excellence in Herlev, Denmark drives innovation in production technologies and proprietary surface treatments to work the highest-grade steels to meet your converting challenges. Whether your application requires metal to metal, kiss cut, multi-level, or air eject processing, you can count on RotoMetrics to provide the optimum cutting solution for your needs.
Our machine- or hand finished hardened solid dies are made with extremely high tolerances for nonwoven applications including
Hygiene solutions
Healthcare
Special converting for the medical industry
Surgical supplies
Wound care products
Colostomy components
Diagnostic testing kits
Count on RotoMetrics for the industry's highest quality and longest-lasting rotary tooling.
RotoMetrics featured in Package Print Worldwide
Award-winning Labels
RotoMetrics congratulates the following customers on being recognized for outstanding achievements in the printing and converting industry:
2011 LATMA Print Awards
Collotype wins Best in Show Award

2010 LATMA Print Awards
Collotype Labels won a gold award in the Multi Process - Color Process category

2010 LATMA Print Awards
Collotype Labels won a silver award in the Multi Process - Line & Screen category

2011 Phoenix Challenge
Dunwoody College of Technology won first place in the product design and printing competition

2010 TLMI Awards
Logmatix Labels & Tags won 1st place - Promotional Award category

2009 TLMI Awards
Logmatix Labels & Tags won Best of Show and 1st place - Promotional Award category
Industry Partners
RotoMetrics is proud to work with these leading equipment manufacturers: