Gasket Cutting Dies
You expect everything you cut from a die to be precise. But when you're using gasket cutting dies, precision is paramount, because gaskets are so commonly used as a component of a sealing system. There's no room for error or anything else that's going to affect the durability and accuracy of your gasket cutting dies' blade profile and, subsequently, your gasket. You need dies that are going to cut cleanly and precisely without compromising the structural integrity of your gaskets or your substrate.
Regardless of your substrate, your industry or the ultimate function of the gasket, you need gasket cutting dies that are going to cut precisely, but, more importantly, perform well time and time again. Gasket cutting dies from RotoMetrics maintain their integrity and perform better and longer than competitor gasket cutting dies, not only assuring you of a superior product, but saving you time and money. Even on the most abrasive substrates, RotoMetrics dies are built to cut cleanly, last longer, and wear evenly—meaning you're running more material for a longer run and still getting the precision you require. And when it comes to the slug removal process, RotoMetrics offers several solutions to keep your press running smoothly, including air eject, pin eject and vacuum methods. Contact a regional rep to learn more.
Your Customized Solution for Gasket Cutting Dies
Whatever your substrate, your run length, or the application of your final product, working with RotoMetrics guarantees the delivery of an optimized solution that utilizes industry-leading tools and equipment. No die-cutting challenge is too complex for the RotoMetrics team. Allow our engineers to create a solution for you that doesn't just meet your needs and expectations, but exceeds them.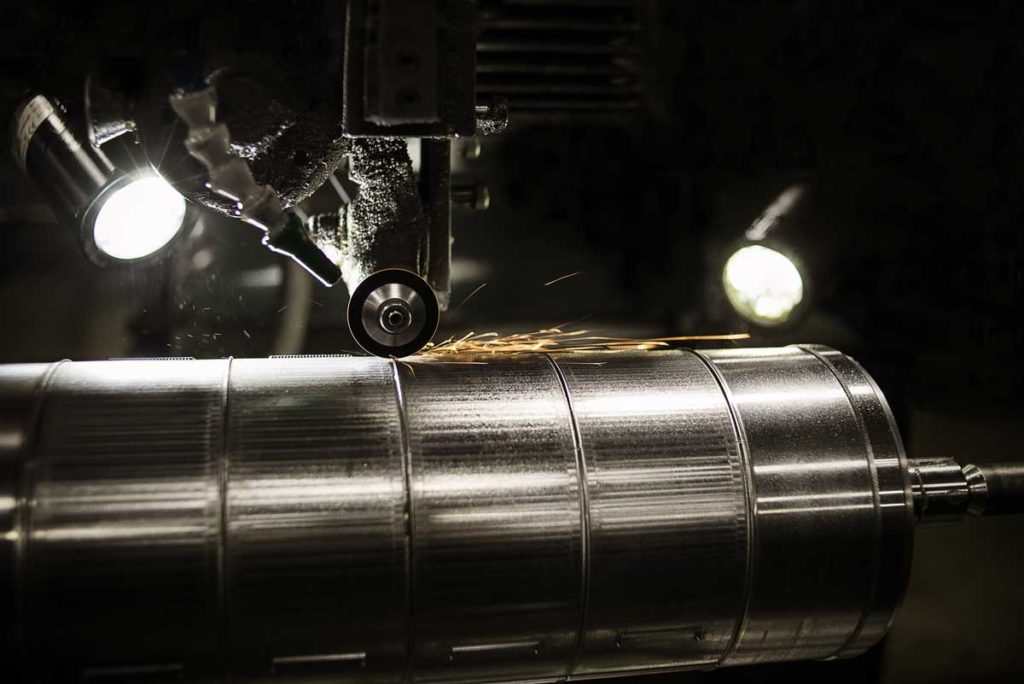 The RotoMetrics Difference
RotoMetrics is committed to unlocking the power of human precision. No matter how abrasive or challenging your materials are, RotoMetrics has gasket cutting dies that are built to cut with accuracy and durability longer than other dies on the market. Our gasket cutting dies are built with precision and longevity in mind. Our proprietary TufShield plating improves performance on even the most abrasive materials. More even blade wear means more retools, which means you're running more material, longer.
With RotoMetrics, you also get the best shipping and delivery program in the industry. RotoMetrics guarantees 99% on-time delivery for flexible dies, even on same- or next-day shipping, and for select solid dies, we guarantee 100% on-time delivery and next-day shipping.
With RotoMetrics application support, you can work with an experienced application adviser to design and engineer a personal solution for your gasket cutting dies. Our portfolio of solid and flexible dies is unique and customized to offer the best solutions for even the most complicated jobs. Get started on your custom solution today.
Contact your regional rep to learn more.
Learn More
Applications for Gasket Cutting Dies
Silicone gaskets
Rubber gaskets
Neoprene gaskets
Rubber grommets and bushings
Cork and cork rubber gaskets
Food grade gaskets
Noise, vibration and harshness isolation pads
Roof mounted antenna seal
Drive train PCB isolation pad
Rubber suction cups