Minimizing Challenges and Maximizing Uptime
RotoRepel™ Adhesive Control
Solves the toughest non-stick and adhesive challenges while improving overall performance and productivity
Minimizing Challenges and Maximizing Uptime – What's an Hour of Press Time Worth to You?
Probably a lot!  RotoRepel™ leads to happier press operators and less press frustration. On a flexible or solid die, RotoRepel™ pays for itself in the first use. Learn more about how RotoRepel™ maximizes your press' performance by navigating through the menus below.
Maximizing Press Performance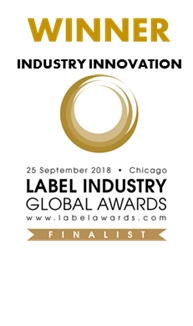 Our exclusive line of RotoRepel™ treatments is going to change what you expect from an adhesive control & nonstick coating. RotoRepel™ is now also available in our newest formulation, RotoRepel™ Rx which is FDA compliant (see note below)*.
RotoRepel™ and RotoRepel™ Rx, offer superior performance and longevity.
Our customers are telling us that RotoRepel™ offers comprehensive adhesive control benefits far beyond non stick properties. RotoRepel™ also offers expanded benefits that improve overall die and press performance, including:
Reduction in adhesive build-up on all adhesive types – less die wear and damage
Significant reduction in number of press shutdowns – press run faster and longer
Dies are easier to clean and return to inventory ready to run again
Fewer missing labels and reduction of blocking in rewind reducing waste and inefficiencies
*NOTE: The formulation for RotoRepel™ Rx has undergone a US Food and Drug Administration regulatory compliance review, migration testing, and toxicological safety assessment. RotoRepel™ Rx is safe for intended use in conversion of parts, devices and labels. RotoRepel™ Rx is filed with the US Food and Drug Administration under Master File for Devices (MAF) #2975. RotoRepel™ Rx has been reviewed by the US FDA and is compliant with US FDA food contact requirements. RotoRepel™ Rx has a Food Contact Notification (FCN).